17 avril 2010
6
17
/

04
/

avril
/

2010
16:31
427. THE TANGENT The world that we drive through (2004) > 5 ♥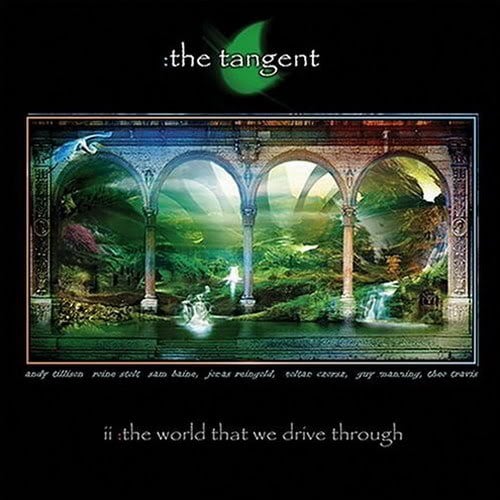 1. The Winning Game (11:09) > 5
2. Skipping The Distance (8:55) > 5
3. Photosynthesis (7:39) > 5
4. The World We Drive Through (12:57) > 5
5. A Gap In The Night (18:22) > 5
Il semble que le chant soit, pour beaucoup, le point faible de The Tangent. Je pense, au contraire, que ce type de chant jazzy est adapté au style du groupe et colle parfaitement à la musique. Il est vrai cependant que certains passages chantés d'Andy Tillison dans le genre crooner de bar sont plutôt insupportables (notamment à 4'40 dans la plage 1 ou au début de la plage 4).
Voilà un nouvel album de progressif symphonique 70's avec une alchimie très complexe composée de claviers flamboyants (Andy Tillison) et de solos de guitare magiques (Roine Stolt ) mais aussi de passages beaux et calmes au piano (Sam Baine) ou à la flûte (Théo Travis). Les longues suites, alternant crescendo ou tutti épiques et soli flamboyants avec des breaks space ou jazzy, laissent toujours l'intérêt en éveil.
On appréciera particulièrement :
> La basse de Jonas Reingold pour sa forte présence dans la subtilité.
> Les passages à la flûte de Théo Travis (L'association avec des chants "vocalisants" dans Skipping the distance [ à 6'30] est particulièrement belle)
> Skipping the distance où le groupe part dans une jam jazzy très énergique qui bouge sa grand-mère....