30 mars 2010
2
30
/

03
/

mars
/

2010
15:37
417. GENTLE GIANT The power and the glory (1974) > 5 ♥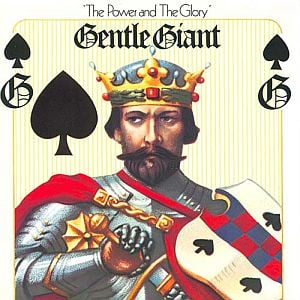 1. Proclamation (6:48) > 5
2. So Sincere (3:52) > 5
3. Aspirations (4:41) > 5
4. Playing the Game (6:46) > 5
5. Cogs in Cogs (3:08) > 5
6. No God's a Man (4:28) > 5
7. The Face (4:12) > 5
8. Valedictory (3:21) > 5
9. The Power And The Glory (2:53) > 5
Encore un véritable album de rock progressif qui, à l'instar d' Acquirng the taste, allie la fraîcheur et la puissance du rock avec le souci de qualité et de recherches sonores subtiles. Que l'album soit plus accessible, soit... mais le gentil géant continue sa quête d'expérimentions et le résultat est toujours étonnant.
Difficile de choisir ! On appréciera par exemple :
> L' entrée successive crescendo des instruments suivi d'un break expérimental dans Proclamation
> Le dialogue violon/sax de So sincere
> Le chant médiéval sur athmosphère jazzy ambient space et le son velouté et chaud de Aspirations
> le très vif Playing the game et son rock qui groove
> Le très yessien Cogs in cogs
> Les harmonies vocales de The face
Et bien d'autres plaisirs pour nos grandes Z'oreilles comme la basse très présente à l'égal des autres instruments.