5 mars 2010
5
05
/

03
/

mars
/

2010
21:34
405. AFTER CRYING Overground music (1990) > 5 ♥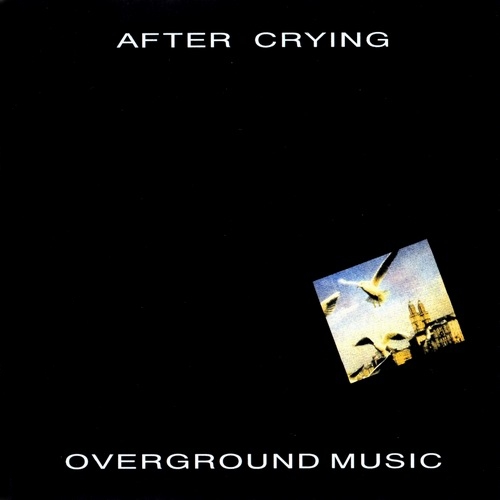 1. European Things (Hommage à Frank Zappa) (8:27) > 5 (Hommage à Zappa avec un titre à la croisée du classsique et du jazz et une belle fin avec le trio cello/piano/flûte)
2. Don't Betray Me (3:02) > 5
3. Confess Your Beauty (6:50) > 5 (très classique)
4. Madrigal Love Part One (2:14) > 5 (superbe ballade classisante avec un chant très beau rappelant Peter Nicholls)
5. ...to Black... (5:05) > 5 ( avec un superbe duo hautbois/basson sur un rythme obsédant piano/violoncelle)
6. Madrigal Love Part Two (Over Every Sea) (3:00) > 5 ( pop song classisante)
7. Madigral Love Part Free (0:51)
8. Shining (...to the Powers of Fairyland) (10:44) > 5 (Encore un titre classisant superbe où le trio magique fait des merveilles)

Encore un album que j'écoute en boucle depuis 2 jours : coup de coeur assurément.
Opus de facture classique qui propose une espèce de musique de chambre plus ou moins expérimentale selon les titres.
La base est un quatuor violoncelle-piano-flûte-violon auquel viennent s'ajouter selon les plages un hautbois, un basson, une trompette et un trombone pour donner une multitude de possibilités. Les deux instruments dominants étant le violoncelle (pour mon plus grand plaisir) et le piano et aussi la flûte pour un trio que l'on retrouve tout au long de l'album.