30 septembre 2009
3
30
/

09
/

septembre
/

2009
19:38
270. IQ The seventh house (2000) > 4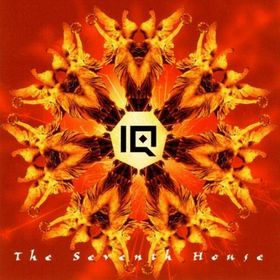 1. The Wrong Side Of Weird (12:24) > 4
2. Erosion (5:43) > 3
3. The Seventh House (14:23) > 4
4. Zero Hour (6:57) > 5
5. Shooting Angels (7:24) > 4
6. Guiding Light (9:58) > 4

QI sans surprise

Un bon album mais sans surprise. IQ fait du IQ sans surprendre.
The wrong side of weird et The seventh house sont des bons titres classiques de IQ mais pêchent un peu par manque d'originalité et de mélodies qui font mouche et le chant est cette fois trop présent.
Par contre la deuxième partie est plus originale et a plus de personnalité.
Zero Hour est superbe : très belle mélodie au chant et recherche sonore plus variée en font un titre qui accroche.
Shooting Angels commence par une très belle intro sereine comme un matin calme qui s'éveille sur le monde et soudain, des sons quasi indus nous amènent vers le chant ( la batterie me casse encore les oreilles ; IQ n'a pas le batteur que mérite sa musique)
Guiding light débute par une superbe partie chantée avant un long pont instrumental rock où la batterie fait encore des siennes...