28 septembre 2009
1
28
/

09
/

septembre
/

2009
20:14
268. IQ Ever (1993) > 4.16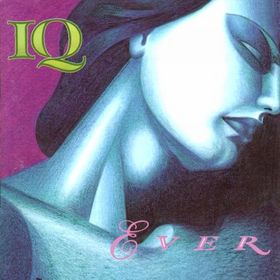 1. The Darkest Hour (10:52) >4
2. Fading Senses (6:36) > 5
3. Out Of Nowhere (5:10) > 4
4. Further Away (14:30) > 3
5. Leap Of Faith (7:22) > 4
6. Came Down (5:57) > 5

Retour gagnant

Peter Nicholls est revenu et le groupe signe un bel album avec un retour au source de The wake mais avec une meilleure production et la voix est bien mise en valeur.
L'album est plutôt assez rock avec même quelques rifs metal dans le très bon Out of nowhere.
Fading senses est excellent avec une belle ballade en première partie et un instrumental de qualité en deuxième partie qui alterne un motif orientalisant avec de belles guitares rock.
Further away manque de personnalité et la composition est assez aléatoire.
On termine avec le sublimissime Came down et sa superbe mélodie au chant reprise à la guitare... Frissons garantis.
Si les claviers sont bien sûr très présents, il faut noter de nombreuses très belles envolées à la guitare.
Le seul point négatif est la batterie qui est mixée trop en avant.