27 juillet 2015
1
27
/

07
/

juillet
/

2015
17:54
1006. CRIPPLED BLACK PHOENIX (Mankind) The crafty ape (2012) > 4.06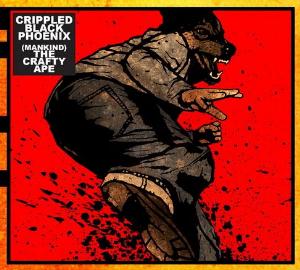 CD1
1. Nothing (We Are.) (1:24) > 4
2. The Heart Of Every Country (10:04) > 5
3. Get Down And Live With It (7:11) > 4
4. (In The Yonder Marsh) (4:11) > 3
5. A Letter Concerning Dogheads (6:24) > 4
6. The Brain \ Poznan (7:37) > 4
7. Laying Traps (4:45) > 4
8. Born In A Hurricane (3:31) > 4
9. Release The Clowns (5:23) > 5
10. (What?) (1:35) > 4
CD2
1. A Suggestion (Not A Very Nice One) (5:54) > 4
2. (Dig, Bury, Deny) (2:08) > 3
3. Operation Mincemeat (6:58) > 4
4. We Will Never Get Out This World Alive (4:12) > 4
5. Faced With Complete Failure, Utter Defiance Is The Only Response (14:50) > 5
Encore un opus intéressant des Crippled Black Phoenix. Album double qui n'ennuie jamais. L'orchestration est moins riche que dans les albums précédents (le violoncelle a malheureusement disparu) et le propos est plus rock pour un album très varié.
Du post rock ? Très peu cette fois (We 'll never get out this world alive)
Influence floydienne ? Oui, toujours avec l'excellent The heart of every country et le peu passionnant space In the yonder marsh
What else ? Du rock, du folk, du folk-rock et du blues avec deux très bons titres : A suggestion et le puissant blues-rock matiné de stoner Release the clowns.
Un très bon moment, quoi !