11 février 2014
2
11
/

02
/

février
/

2014
16:47
916.TRANSATLANTIC Kaleidoscope (2014) > 3.40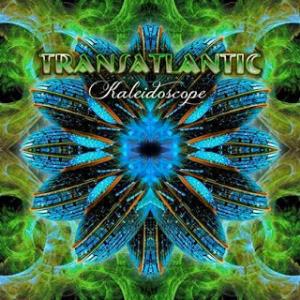 1. Into The Blue (25:13) > 4
2. Shine (7:28) > 3
3. Black As the Sky (6:45) > 4
4. Beyond The Sun (4:31) > 3
5. Kaleidoscope (31:53) > 3
CD2 (Bonus CD on special edition):
1. And You And I (Yes cover) (10:45)
2. Can't Get It Out Of My Head (ELO cover) (4:46)
3. Conquistador (Procol Harum cover) (4:13)
4. Goodbye Yellow Brick Road (Elton John) (3:20)
5. Tin Soldier (Small Faces cover) (3:22)
6. Sylvia (Focus cover) (3:49)
7. Indiscipline (King Crimson cover) (4:45)
8. Nights In White Satin (The Moody Blues cover) (6:13)
Album finalement décevant. Est-il utile que Roine Stolt et Neal Morse s'unissent pour proposer un patchwork des Flower Kings et de Spock's Beard. Les deux longues suites ne sont qu'une succession de ce que Progechoes n'aime pas chez Spock's Beard, les tutti-pudding (masse de sons joués fortissimo et sans musicalité avec Neal Morse au chant) et de passages plus aérés avec une musicalité intéressante et Roine Stolt au chant.
Into the blue est la plus intéressante avec une belle intro space puis des variations sur un thème simple et de beaux passages jazzy. Malheureusement, la fin porte la marque Neal Morse et nous inflige un tutti habité qui semble chercher la félicité au-delà des cieux.
Kaleidoscope est assez indigeste avec son mur de sons assez insupportable qui sert d'intro et s'étale pendant huit minutes et ses passages chantés peu réussis. Il y a bien quelques très bons moments comme cet excellent passage rythmé monstrueux ♥ vers 24'/27' mais l'ensemble est beaucoup trop long et convenu.
Quant aux titres courts, on oubliera vite le mièvre Shine et le quelconque Beyond the sun pour préférer le pop-rock vif et énergique Black as the sky et sa basse qui gronde.
Le CD bonus propose des reprises peu convaincantes...