17 novembre 2010
3
17
/

11
/

novembre
/

2010
15:04
510. TRAFFIC The low spark of high heeled boy (1971) > 5 ♥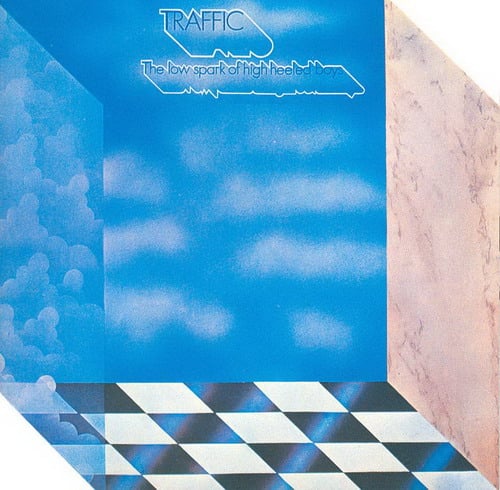 1. Hidden Treasure (4:16) > 5
2. The Low Spark Of High-Heeled Boys (12:10) > 5
3. Rock & Roll Stew (4:29) > 5
4. Many A Mile To Freedom (7:12) > 5
5. Light Up Or Leave Me Alone (4:53) > 5
6. Rainmaker (7:39) > 5
7. Rock And Roll Stew (single version) (6:07) Bonus de l'édition 2002 > 5
Mon album préféré de Traffic : c'est le plus progressif, moins brut, plus raffiné que les précédents et avec un son excellent.
Folk, jazz et rock sont au programme.
On appréciera de très belles folk-songs où la flûte est à l'honneur : le délicat Hidden treasure, le très beau Many a mile to freedom et le folk-prog Rainmaker avec sa 2° partie jazz-rock.
Côté jazz, l'excellent morceau-titre The low spark of high heeled boy, finalement très Canterbury ou Light up or leave me alone également très Canterbury en première partie et plutôt jazz-rock en deuxième partie.
Enfin, un très bon rock Rock & Roll stew dont la version longue est proposée en bonus sur l'édition 2002.