11 décembre 2009
5
11
/

12
/

décembre
/

2009
17:56
340. THE FUTURE KINGS OF ENGLAND The viewing point (2009) > 4.16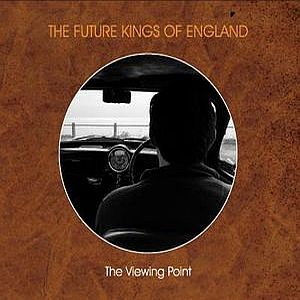 1. Go... (7:36) >5
2. Sea Saw (7:17) > 5
2. The Cold Hard Truth (1:37) > 4
2. Time Flies Like An Arrow (13:16) > 5
2. Rain Later, Good (2:48) > 3
2. The Viewing Point (12:19) > 3

POST ROCK 70's

TFKOE progresse doucement en peaufinant son progressif oxymorique qui jumelle le post-rock avec les sonorités 70's héritées des grands anciens. Là où les premiers albums pouvaient être souvent trop linéaires, The viewing point offre des titres plus variés et plus passionnants :
> Go, qui démarre en terrain connu devient plus lumineux à mi-parcours avec une guitare entre Mark Knopfler et les Shadows, et termine en plein 70's entre Genesis et Epitaph de King Crimson.
> Sea saw démarre en trombe avec un hard rock qui pourrait évoquer Led Zep avant de revenir au post rock qu'affectionne le groupe.
> Time flies like an arrow d'abord très floydien 69-71 puis après un long pont athmosphérique revient au rock pour terminer
L'album n'était pas loin du coup de coeur mais les 2 derniers titres ne sont pas au niveau.