23 décembre 2009
3
23
/

12
/

décembre
/

2009
15:58
354. KBB Lost and found (2000) > 5 ♥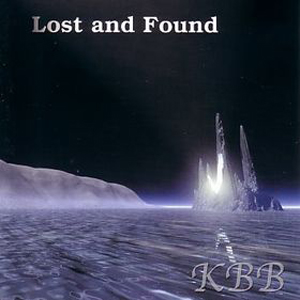 1. Hatenaki Shoudou (6:25) > 5
2. Catastrophe (9:32) > 5
3. Antarctica (13:28) > 5
4. The Desert Of Desires (7:38) >5. Another Episode (8:28) > 5
6. Ness No Kioku (9:41) > 5
7. Divine Design (9:26) > 5
KBB propose un album instrumental de jazz rock progressif très lyrique incarné par Akihisa Tsuboy, violoniste d'exception à rapprocher d'un Jean Luc Ponty plus flamboyant. Sa grande virtuosité n'est jamais grandiloquente mais se met au service de l'émotion et propose de belles trouvailles mélodiques.
Meilleurs titres :
> Le symphonique Antartica à la fois le plus classisant et faisant penser à Kansas.
> The desert of desires où Tsuboy joue de la guitare avec un touché de violoniste pour un titre plus rock
Mais tous les titres sont excellents et on pourra préférer les plus jazzy Catastrophe et Another episode.

A noter que Akihisa Tsuboy participe également au groupe français Zao.