17 septembre 2011
6
17
/

09
/

septembre
/

2011
20:53
645. HAWKWIND Space bandits (1990) > 2.28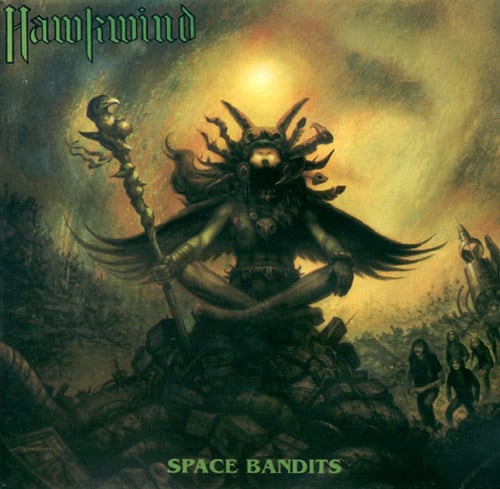 1. Images (9:30) > 2
2. Black Elk speaks (5:12) > 2
3. Wings (5:25) > 2
4. Out of the shadows (4:58) > 2
5. Realms (3:24) > 2
6. Ship of dreams (5:17) > 3
7. T.V. suicide (5:26) > 3
Faible intérêt pour cet album qui abuse des tutti-smog et par ailleurs mal mixé.
Images ? rock ordinaire avec voix féminine mal mixée et partie centrale space sans intérêt...
Vlack Elk speaks? Des récitatifs sur un rythme de tambour indien...
Wings ? monotone et sans relief...
Out of the shadows ? rock brouillon
Realms ? trip spatial insuffosant pour se suffire à lui-même..
On retrouve un peu le Hawkwind classique avec Ship of dreams et TV Suicide mais les titres manquent de puissance et de riffs sabbathiens pour égaler les grands titres des 70's.