15 février 2013
5
15
/

02
/

février
/

2013
17:12
827. FRANK ZAPPA 24 Studio tan (1978) > 4.50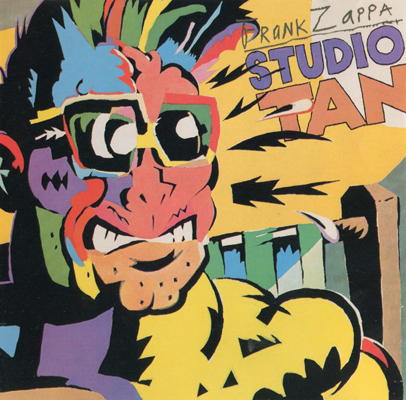 1. The Adventures of Greggery Peccary (20:34) > 5
2. Lemme Take You to the Beach (2:44) > 3
3. Revised Music for Guitar and Low-Budget... [instrumental] (7:37) > 5
4. RDNZL (8:16)> 5
Chacun trouvera facilement traces des péripéties d'édition de cet album et du projet Läther sur le net...
En tout cas, voilà un excellent opus.
The adventures of Greggery Peccary est une formidable comédie musicale cartoonesque qui revisite tout Zappa sur un rythme d'enfer. C'est peut-être ce titre qui fera entrer Progechoes dans l'univers du moustachu...
Après une chanson stupide comme les aime Zappa, on pourra s'enthousiasmer avec le très bon 'instrumental de jazz classique Revised music for guitar and low budget et le très alerte RDNZL où la guitare fait encore des merveilles.