1 août 2010
7
01
/

08
/

août
/

2010
16:23
473. BLACK NOODLE PROJECT Ready to go (2010) > 3.63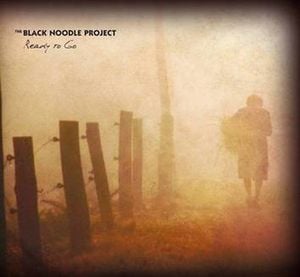 1. Ready to go Part 1(4:10) > 4
2. We've let you go (4:57) > 2
3. The one .(5:38) > 4
4. The world we live in (.6:29) > 4
5. Rishikesh/Liverpool.(6:42) > 4
6. Coling up from air (4:28) > 3
7. Asymmetrical vision (2:39) > 4
8. From out of nowhere (4:22) > 3
9. I'll be gone (5:20) > 4
10. Ready to go Part 2(15:30) > 4
11. Farewell (5:05)>4
Bien que l'album soit agréable, avec Ready to go, Black Noodle Project ne monte pas en puissance et ne progresse pas suffisamment. Le groupe propose plutôt un patchwork de ce qu'il sait faire et a déjà montré sur les albums précédents.
> On retrouve l'aspect floydien avec la longue suite de près de 20 mn Ready to go dont les sonorités nous replongent dans Echoes ou Dark side of the moon. Nous sommes là en terrain connu et aimé mais on reste un peu sur sa faim.
> On retrouve l'aspect metal d'Eleonore dans le très engagé The world we live in.
> Deux belles ballades avec le sombre The one et le romantique au piano I'll be gone.
> Trois bons instrus :Rishikesh/Liverpool orientalisant ; Asymetrical vision, post rock ambient vif et le très planant/post rock Farewell
A cela, s'ajoutent 3 titres pop (We've let you go, Coming up for air) ou pop rock ( From out ofnowhere) très dispensables qui viennent ternir la bonne tenue de l'ensemble.