17 septembre 2009
4
17
/

09
/

septembre
/

2009
22:05
253. PENDRAGON Believe (2005) > 4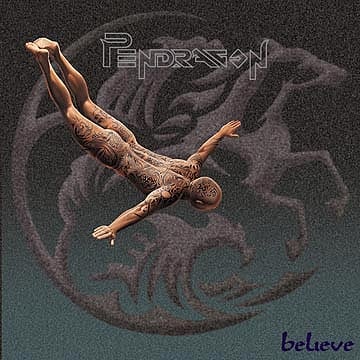 1. Believe (2:56) > 4
2. No Place For The Innocent (5:36) > 4
3. The Wisdom Of Solomon (7:06) > 4
4 à 7. The Wishing Well (21:07) > 4
8. Learning Curve (6:34) > 4
9. The Edge Of The World (8:15) > 4

Believe est une belle intro mystérieuse et planante comme je les aime avec une belle guitare et une voix féminine, mais ne convient pas comme entrée en matière pour le pop-rock très efficace No place for the innocent.
Sur cet album, Clive Nolan est très discret et c'est naturellement la guitare de Nick Barrett qui est en vedette pour notre plus grand plaisir. Guitare aux solos poignants (The edge of the world) ou belles parties de guitare acoustique (The wisdom of Soloman ou Learning curve) avec parfois quelques couleurs ethniques sympathiques (hispanisante ou orientale). Notons que Pendragon est un des rares groupes de neo où la guitare est privilégiée par rapport aux claviers.
Un bon album ma foi, qui renouvelle quelque peu le groupe.